Cynthia Leal Chiang
REALTOR®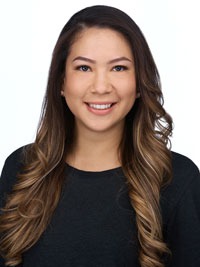 Hello! My name is Cynthia and though Calgary is my current home, I originally come from a place that is the polar opposite of everything this fine city is known for.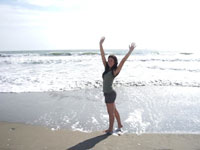 My upbringing in balmy, sun-drenched Ecuador, where snow was not a word in my vocabulary, was filled with every sport imaginable.  Growing up, my specialty was track and field and I was particularly good at long jump; our enviable climate made it possible for me to participate in these sports year-round.  I am extremely close with my family, and thanks to modern technology (Facetime) I'm still able to touch base with them even now, every day and see how they're fairing, thousands of miles away.  
I attended an American High School in Ecuador, which really opened my eyes to the world outside the tropical paradise I'd grown up in.  About 80% of the teachers at my school were American; in listening to their stories, I began to realize how different life was there and in other places in the world. In University I really loved and excelled at Economics and given that this is a Global subject, my mind would wander and I'd constantly think about the big differences between poor and rich nations.  After a few years, my curiosity became more than just theoretical and I was interested in seeing and learning about these differences first-hand.
The school I was attending in Ecuador had different exchange programs with schools all over the world.  Not knowing where to go, I turned to the Dean of the School of Economics for advice; after all, he'd gotten his MBA from a school in Spain and had also been to the United States for school, so I trusted his worldly Academic perspective. We sat down to discuss my options and his advice was very practical, he told me "Cynthia, you are a very smart person, you know that if you move to school in a party city like Miami or New Orleans all you are going to do is party and you are not going to take your education seriously.  If I were you, I would seriously consider going to a good school in a calm and quiet city where you are going to focus on your education and have a good life. Take a look at the University of Alberta, it is a really good school, Canada is a beautiful Country and you've always been curious about developed nations anyways, so consider it".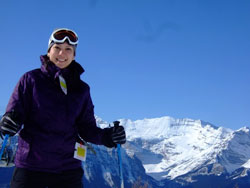 Since you know the outcome of this story already, I obviously didn't just consider his advice, but I acted upon it shortly thereafter.  I arrived in Canada in late August of 2006.  I transferred to the U of A to complete my Bachelors Degree and to my surprise; it was a very warm September. I hadn't accounted for this and had only packed sweaters, gloves, scarves. Even when October rolled around, everyone thought it was hilarious that I dressed for warm fall weather with layers of gloves, scarves, multiple sweaters and a thick winter jacket.  Growing up, a "cold" day in the city of Guayaquil was plus 22 degrees.  When winter was really upon us in mid-February and the temperatures eventually fell to a ghastly -50 outside, I curled-up in my University dorm-room, wearing every single piece of clothing that I owned, all at once, and questioned my sanity for choosing to move to such a cold place.  When the cold snap was over and feeling returned to my fingers, toes and face, I realized that there were actually a lot of benefits to living here...even in the Winter.  I love Skiing and Banff was just a few hours away by car; having world-class skiing conditions that close was definitely something I took advantage of as often as possible.  Also, given my love and knowledge of good food Calgary offers an endless array of good restaurants to explore.  
Shortly after Graduating University, I debated between returning home to Ecuador and putting down 
roots in Canada.  I ended up getting a very promising job at a Bank here, where I was a 'High Value Clients Senior Investment Representative', which in some ways was a natural step for me to take, given my strength for 'numbers'.  I realized after about 2 years, however, that despite the fact that I was good at my job, I was not happy. Working in this very structured, rigid environment, didn't leave much flexibility - in any regards.  I started to take notice of my friends and which ones were actually happy with their career choices and why.  My friend Nathan who worked for Liv Real Estate always seemed to be happy with his job and yet he had the time and means to enjoy life outside of work.  Over dinner one night I picked his brain further and realized that perhaps Real Estate might be the right fit for me also.
Joining Liv and deciding to pursue Real Estate 150% was the perfect marriage and balance of that I was searching for in my life.  It capitalized on my ability to set my own goals, meet new people and help others in a real and tangible way; it's the best decision, professionally, that I've ever made.  I'm extremely happy with where my life is now and I know that this reflects in my relationships and the satisfying results that I'm able to achieve for my clients.   
Testimonials
Cynthia Leal Chiang was straight forward and helpful. She was easy to deal with, organized and punctual. She worked on a tight schedule with us and remained calm through the process, she is very calming to deal with. She provided advice on the negotiations in a quick moving market that she had experienced before. She also was realistic about the value of properties and I believe she expressed a great duty of care when dealing with us. Overall, very pleasant, and a good fit for us. Cynthia would be a great fit for anyone, whether they are overwhelmed with a new property purchase, or have purchased properties before. She is confident and knowledgeable and I would recommend her to others.
Josh H, Calgary, left feedback 2 months ago
Cynthia was referred to us by our previous liv real estate agent that helped us find our first property. Cynthia was patient throughout the process, and paid close attention to our needs and wants. More importantly, she was very transparent and she kept us informed at every stage of the deal. When it was time to close, we were fully aware of the details and there were no surprises. The thing we liked the most about Cynthia was that she always made us feel in control, and given how stressful it may be to buy a house, she never rushed/pressured us in any way.
Rashed & Kaila Toukan, left feedback 9 months ago
From the very beginning, Cynthia was professional, friendly, personable, honest, smart, knowledgeable, outstanding negotiation, punctual, cared about what I was actually looking for and went above and beyond for her clients. I felt so at ease all of the time because Cynthia knew exactly what questions I was going to ask and had an answer prepared at all times. In addition, she even prepared information on the apartment and other units in the same building to really help me with my final decision and negotiation of the price. If she felt the price on a unit wasn't fair, she would make great suggestions and let me make the final call instead of pushing me into a decision that I wasn't comfortable making. This was going beyond expectations! Also, I have to add, she was extremely accommodating!! If I needed to see something right away, she was on top of it asap. Being a first time home-buyer, she walked me through the steps from start to finish. Even now that the deal is closed and I have finally moved into my new place, she has followed up on me to make sure I'm happy with my purchase. I couldn't have asked for a better realtor than Cynthia! I'm really going to miss all of our fun conversations. I am so looking forward to working with her again when I get another opportunity! Wishing her all the best.
Courtney - Calgary, left feedback 10 months ago
More Testimonials